Used Dodge Vehicles at Moran Blue Water for Sale in Fort Gratiot, MI

Moran Blue Water Chrysler Dodge Hours
810-385-4481
| | |
| --- | --- |
| Monday | 9:00 am - 6:00 pm |
| Tuesday | 9:00 am - 6:00 pm |
| Wednesday | 9:00 am - 6:00 pm |
| Thursday | 9:00 am - 6:00 pm |
| Friday | 9:00 am - 6:00 pm |
| Saturday | 9:00 am - 2:00 pm |
| Sunday | Closed |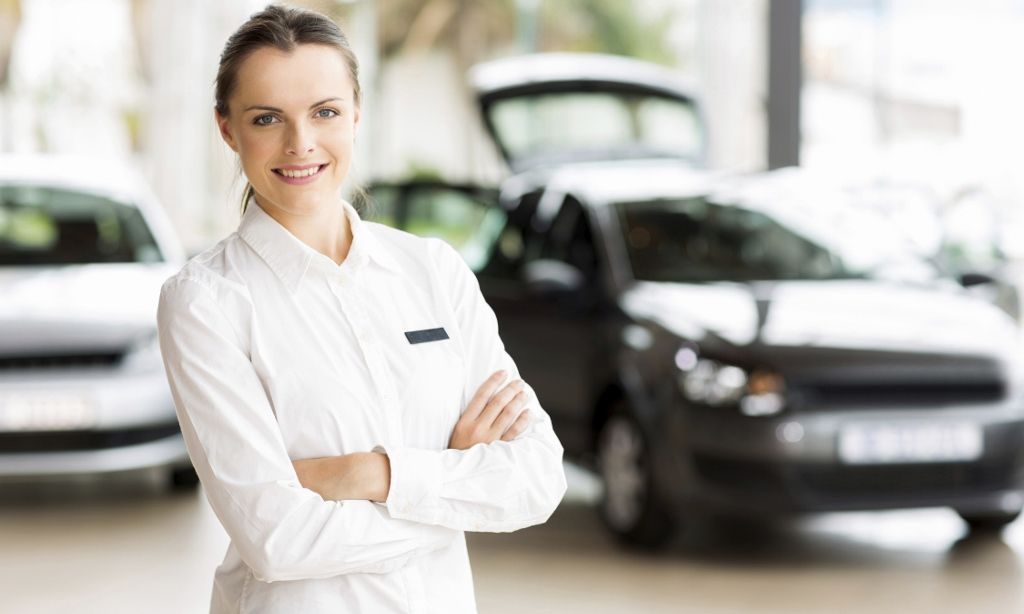 Are you looking to get your hands on a quality Dodge vehicle without exceeding your budget? If this is the case, then consider purchasing a pre-owned model here at Moran Automotive! We take great care in curating an exceptional variety of cars, SUVs, and minivans for you to choose from, so come and see everything we have to offer here at 4080 24th Ave. in Fort Gratiot, MI.
Online Inventory
Rather than having to spend hours walking around our expansive sales lot, you can research potential options from the comfort of home with the help of our Search Inventory tool. Simply scroll up to the top of the page, select the Pre-Owned tab, and choose the Dodge logo! Once you reach the results page, you can choose to go through each and every vehicle at your disposal, or filter for additional factors for a more refined list. That way, you can sort by model, year, price, fuel economy, mileage, and so much more. If you happen to come across a few rides that might be a good fit, be sure to confirm that they're all available for test drives.
Additional Assistance
Incredibly, this is just one small taste of what our website has to offer. In addition to facilitating your background research, we can also lend a hand with getting the ball rolling on financing. First, we have some informational pieces on popular topics, such as the importance of GAP insurance, in case you're unfamiliar with these concepts. Furthermore, depending on your level of comfort, you can either get pre-approved or submit your candidacy for a loan to save yourself some paperwork while you're here. If you choose to complete a Finance Application, we'll be able to start researching payment plans on your behalf.
Visit Us Today!
Naturally, the best way to experience our full capabilities is to visit us in person. Our experts are prepared to help you get the keys to the ride of your dreams, whether you're seeking a muscular Charger, commodious Grand Caravan, or unrelenting Durango. Plus, whether you're a veteran when it comes to financing or will be navigating this process for the first time, our Finance Department will be ready to assist you however we can. Finally, before you sign on the dotted line, we'll make sure that the terms are crystal-clear, so nothing is left to chance.
Check out the used Dodge vehicles at Moran Blue Water in Fort Gratiot, MI, today! Thanks to our steadfast commitment to customer service, you can trust that you'll be treated with the respect you deserve for the duration of your visit here at Moran Automotive.
Testimonials
Great Service!
Clinton Twp, MI
7-22-2019
Recommend Moran Chevrolet!
Fort Gratiot Twp, MI
7-17-2019
You guys are AMAZING!
Taylor, MI
7-15-2019
Highly Recommend!
Fort Gratiot Twp, MI
7-8-2019
MORAN is the place you want to get your vehicle from!
Taylor, MI
6-14-2019
Great and friendly service department!
Clinton Twp, MI
6-12-2019
Would definitely recommend!
Taylor, MI
6-10-2019
Very Polite Staff!
Fort Gratiot Twp, MI
6-5-2019
Went above and beyond for me!
Clinton Twp, MI
6-1-2019
Thank you for good service on my Equinox!
Clinton Twp, MI
5-31-2019
5 stars are not enough!
Taylor, MI
5-24-2019
Fast and convenient process for leasing!
Clinton Twp, MI
4-27-2019
Enjoyable car buying experience!
Taylor, MI
4-23-2019
Exemplary level of service and customer care!
Clinton Twp, MI
4-19-2019
My experience with Moran was excellent!
Fort Gratiot Twp, MI
4-16-2019
Timely and professional!
Fort Gratiot Twp, MI
4-6-2019
Amazing customer service!
Clinton Twp, MI
4-1-2019
Attention to detail, flexibility and willing to go the extra mile!
Taylor, MI
4-1-2019
Very pleased and happy!
Fort Gratiot Twp, MI
3-20-2019
I recommend Moran for new car purchase or lease!
Fort Gratiot Twp, MI
2-23-2019
Read More