GM Educator Discount | Moran Automotive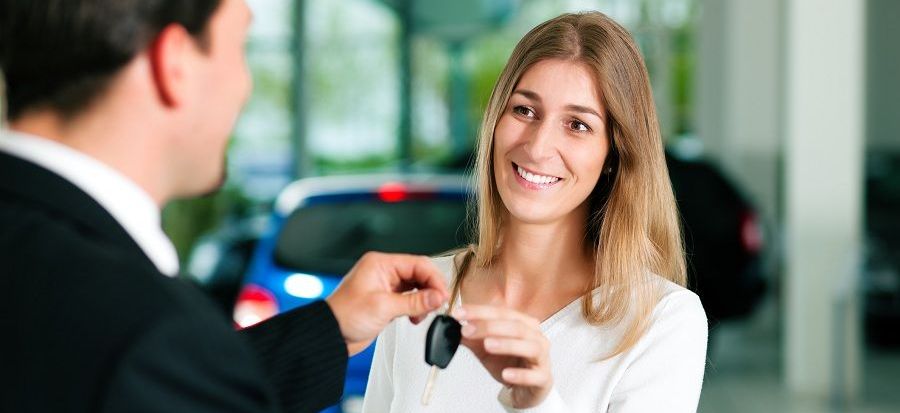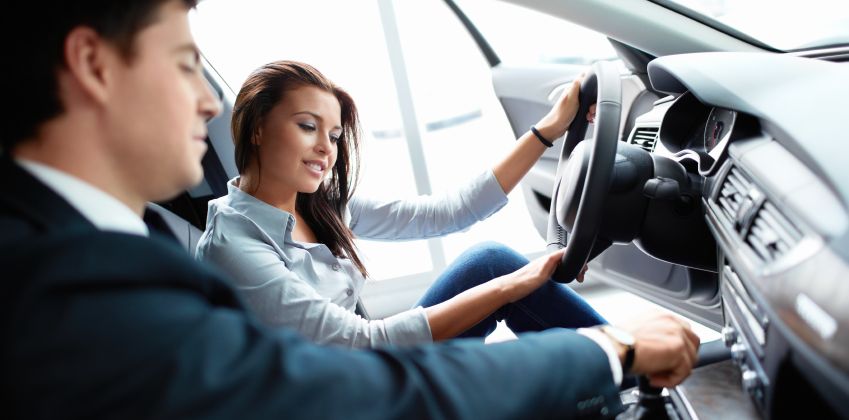 Sales Hours
(734) 946-8112
| | |
| --- | --- |
| Monday | 9:00 am - 6:00 pm |
| Tuesday | 9:00 am - 6:00 pm |
| Wednesday | 9:00 am - 6:00 pm |
| Thursday | 9:00 am - 6:00 pm |
| Friday | 9:00 am - 6:00 pm |
| Saturday | Closed |
| Sunday | Closed |
At Moran Automotive, we hold certain members of our community in particularly high regard. This is why we're proud to present our Teacher Discount! Available for eligible employees, this exclusive program enables educators to buy or lease qualifying vehicles at a more affordable rate as our small way of showing our appreciation for all that they do. For more information and to learn about the models at your disposal, contact the staff at Moran Automotive today!
What is the Teacher Discount Program?
In order to express our gratitude to our local educators, we invite you to take advantage of our Teacher Discount Program. This offer extends to qualifying employees at any school, college, or university, and includes administrators and support staff in addition to teachers. You must be directly employed by the institution to be eligible. When you show up at one of our dealerships to take advantage of this program, be sure to bring along your school ID or a copy of a current pay stub, and your driver's license. This enables you to access savings typically reserved for our employees!
While you're here, our Finance Department will walk you through the ins and outs of the entire process. You'll be excited to learn that you can combine the Teacher Discount with any other incentives that you also qualify for, so don't hesitate to ask our staff about which ones apply to your situation. Furthermore, should you have any questions regarding eligibility, titles, and other stipulations, we'll be happy to explain the guidelines in greater detail. We're looking forward to filling you in! In the meantime, feel free to explore our website and use some of the tools at your disposal, like the Payment Calculator.
Exceptional inventory
If you're ready to start researching eligible models, our online inventory makes it a breeze to do so! We're happy to inform you that this program gives you the freedom to choose from a wide variety of the latest Buick, Chevrolet, and GMC models, so it shouldn't be difficult to find an option that's just right for your personal preferences and lifestyle. For a complete listing, feel free to give us a call! You can also click on the New tab above and sort through our current stock. If you have any specific criteria in mind, go ahead and make use of the Narrow Your Search tool.
We hope that this review has answered a few of your questions concerning the Teacher Discount at Moran Automotive. Should you have any addition inquiries, don't hesitate to give us a call or drop by our showroom. Our team is excited to help you get behind the wheel of your dream vehicle for less!
Testimonials
Great Service!
Clinton Twp, MI
7-22-2019
Recommend Moran Chevrolet!
Fort Gratiot Twp, MI
7-17-2019
You guys are AMAZING!
Taylor, MI
7-15-2019
Highly Recommend!
Fort Gratiot Twp, MI
7-8-2019
MORAN is the place you want to get your vehicle from!
Taylor, MI
6-14-2019
Great and friendly service department!
Clinton Twp, MI
6-12-2019
Would definitely recommend!
Taylor, MI
6-10-2019
Very Polite Staff!
Fort Gratiot Twp, MI
6-5-2019
Went above and beyond for me!
Clinton Twp, MI
6-1-2019
Thank you for good service on my Equinox!
Clinton Twp, MI
5-31-2019
5 stars are not enough!
Taylor, MI
5-24-2019
Fast and convenient process for leasing!
Clinton Twp, MI
4-27-2019
Enjoyable car buying experience!
Taylor, MI
4-23-2019
Exemplary level of service and customer care!
Clinton Twp, MI
4-19-2019
My experience with Moran was excellent!
Fort Gratiot Twp, MI
4-16-2019
Timely and professional!
Fort Gratiot Twp, MI
4-6-2019
Amazing customer service!
Clinton Twp, MI
4-1-2019
Attention to detail, flexibility and willing to go the extra mile!
Taylor, MI
4-1-2019
Very pleased and happy!
Fort Gratiot Twp, MI
3-20-2019
I recommend Moran for new car purchase or lease!
Fort Gratiot Twp, MI
2-23-2019
Read More