Lease Turn-In Repair in Fort Gratiot, MI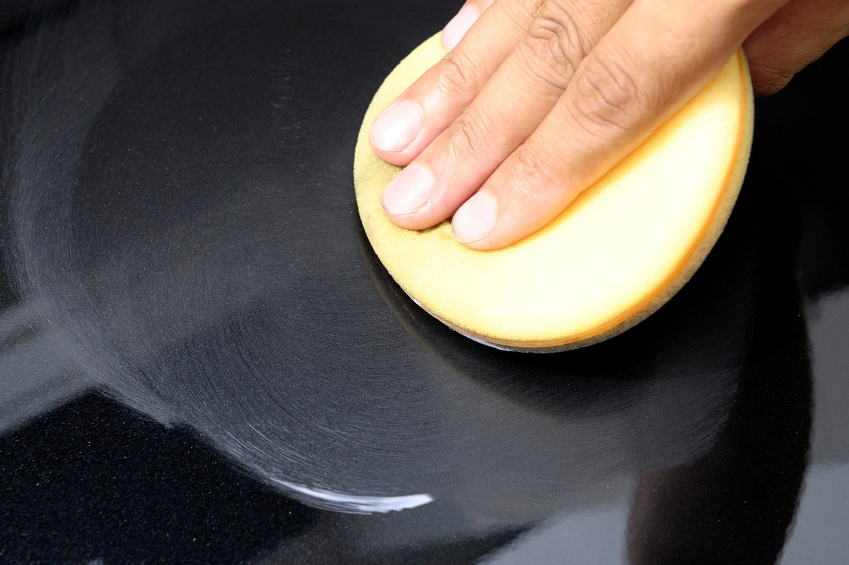 Are you nearing the end of your lease and are worried that your ride's current condition might cost you when you return it to the dealership you got it from? If so, Moran Automotive is here to assist with our lease turn-in repair service. When you stop by our lot, you can count on our team to restore your vehicle to tip-top shape.
Save Yourself Money!
When you first sign up for a lease and are handed the keys for the first time, it's easy to forget that you'll eventually have to return it. Whether you were at the reins of your chosen driving option for two or four years, it will inevitably sustain its share of wear and tear. Unfortunately, when you return the vehicle to where you borrowed it, you'll most likely have to deal with hefty penalties. However, should you choose to have the experts in our service bay fix your ride up beforehand, you could save yourself a lot of your hard-earned money.
Our Body Shop
You might be wondering why you should choose us over the competition. If we had to pick one reason that sets us apart from the rest when it comes to lease turn-in repair, it would be our top-notch Service Department and expert mechanics. You can trust Moran Automotive because we have paint-less dent repair, state-of-the-art paint booths, and an auto-glass facility. So whatever issues you may be experiencing with your ride, you can count on us to fix them. On top of that, our mechanics are highly-trained individuals who know exactly what the lease return policies of all the finance companies are, so you can trust you're in good hands!
Customer Satisfaction
You can be sure that when you visit Moran Automotive, you'll be treated with respect and care from our associates. We'll talk with you to see what your concerns are, and then we'll advise you on the best way to move forward and what procedures could save you the most money when your lease comes to an end. We also work with all insurance companies, so you don't have to worry about whether we'll turn you down. If you think you're ready to schedule an appointment with us, feel free to contact us at your earliest convenience.
For lease turn-in repair in Fort Gratiot, MI, Moran Automotive is the place to be! Before you pay us a visit, check out all our positive customer reviews!

Testimonials
Great Service!
Clinton Twp, MI
7-22-2019
Recommend Moran Chevrolet!
Fort Gratiot Twp, MI
7-17-2019
You guys are AMAZING!
Taylor, MI
7-15-2019
Highly Recommend!
Fort Gratiot Twp, MI
7-8-2019
MORAN is the place you want to get your vehicle from!
Taylor, MI
6-14-2019
Great and friendly service department!
Clinton Twp, MI
6-12-2019
Would definitely recommend!
Taylor, MI
6-10-2019
Very Polite Staff!
Fort Gratiot Twp, MI
6-5-2019
Went above and beyond for me!
Clinton Twp, MI
6-1-2019
Thank you for good service on my Equinox!
Clinton Twp, MI
5-31-2019
5 stars are not enough!
Taylor, MI
5-24-2019
Fast and convenient process for leasing!
Clinton Twp, MI
4-27-2019
Enjoyable car buying experience!
Taylor, MI
4-23-2019
Exemplary level of service and customer care!
Clinton Twp, MI
4-19-2019
My experience with Moran was excellent!
Fort Gratiot Twp, MI
4-16-2019
Timely and professional!
Fort Gratiot Twp, MI
4-6-2019
Amazing customer service!
Clinton Twp, MI
4-1-2019
Attention to detail, flexibility and willing to go the extra mile!
Taylor, MI
4-1-2019
Very pleased and happy!
Fort Gratiot Twp, MI
3-20-2019
I recommend Moran for new car purchase or lease!
Fort Gratiot Twp, MI
2-23-2019
Read More
Service Hours
(810) 385-8500
| | |
| --- | --- |
| Monday | 9:00 am - 5:00 pm |
| Tuesday | 9:00 am - 5:00 pm |
| Wednesday | 9:00 am - 5:00 pm |
| Thursday | 9:00 am - 5:00 pm |
| Friday | 9:00 am - 5:00 pm |
| Saturday | Closed |
| Sunday | Closed |