Insurance Collision Repairs near Southgate, MI

Auto shopping can already be a stressful experience, and if you're looking for a place willing to perform insurance collision repairs, your anxiety might be even higher. You're trying to get everything straight with your insurance company as well as the other parties, all while trying to fix a vehicle that might be badly damaged. At Moran Automotive, we hope to ease some of this stress and provide you with our expert service.
What Insurance Companies Does Moran Automotive Work With?
If you've been in an accident that needs bodywork, just look to Moran Automotive for your repairs. We work with a number of insurance companies that include: AAA, Farm Bureau, MEEMIC insurance, Frankenmuth Mutual, Citizens, GEICO, The Hartford, AllState, Liberty Mutual, USAA, GMAC Insurance, Progressive, Farmers, and more. If you don't see your insurance company on this list, call us today at 800-353-4906. We try to offer assistance to anyone who comes to us looking for help. We're sure that our upfront communication concerning our diagnostics, service, and part pricing will earn your trust as a customer.
Our Services
Located in Clinton Township, Michigan, we are a premier collision repair clinic that offers a huge range of services to our customers. We're a one-stop-shop for all the auto body repairs you could need, and are willing to work with both foreign and domestic makes and models. So, if you've recently experienced an accident and need service, we have the most advanced equipment and an expert staff of mechanics available to do body work, restoration, paintless dent repair, custom paint and hand pin striping, as well as glass repair. This list hits on some of the major jobs we do, but is certainly not exhaustive. If you have a very specific service in mind that you don't immediately see, don't let that scare you off from contacting us. We're sure that no matter what you ask, we'll be able to get the job done.
Detailing
Did you have food or drink spill during your accident? Whether it was from the incident itself or was simply accumulating over time, we have many customers who come in for insurance repairs with vehicles that are dirty inside and out. When you have any body repair done with Moran Automotive, we instantly treat you to a free detailing service that includes vacuuming of your interior, and a full wash of your exterior, as well as some basic stain removal. If you truly want your ride as good as new, you can pay for some of our more advanced services which include steam cleaning, leather conditioning, polishing, and waxing.
If you need insurance collision repairs near Southgate, MI, then Moran Automotive is the place for you. Contact us for any further information you might need, or to set up an appointment to start repairing your car.
Testimonials
Great Service!
Clinton Twp, MI
7-22-2019
Recommend Moran Chevrolet!
Fort Gratiot Twp, MI
7-17-2019
You guys are AMAZING!
Taylor, MI
7-15-2019
Highly Recommend!
Fort Gratiot Twp, MI
7-8-2019
MORAN is the place you want to get your vehicle from!
Taylor, MI
6-14-2019
Great and friendly service department!
Clinton Twp, MI
6-12-2019
Would definitely recommend!
Taylor, MI
6-10-2019
Very Polite Staff!
Fort Gratiot Twp, MI
6-5-2019
Went above and beyond for me!
Clinton Twp, MI
6-1-2019
Thank you for good service on my Equinox!
Clinton Twp, MI
5-31-2019
5 stars are not enough!
Taylor, MI
5-24-2019
Fast and convenient process for leasing!
Clinton Twp, MI
4-27-2019
Enjoyable car buying experience!
Taylor, MI
4-23-2019
Exemplary level of service and customer care!
Clinton Twp, MI
4-19-2019
My experience with Moran was excellent!
Fort Gratiot Twp, MI
4-16-2019
Timely and professional!
Fort Gratiot Twp, MI
4-6-2019
Amazing customer service!
Clinton Twp, MI
4-1-2019
Attention to detail, flexibility and willing to go the extra mile!
Taylor, MI
4-1-2019
Very pleased and happy!
Fort Gratiot Twp, MI
3-20-2019
I recommend Moran for new car purchase or lease!
Fort Gratiot Twp, MI
2-23-2019
Read More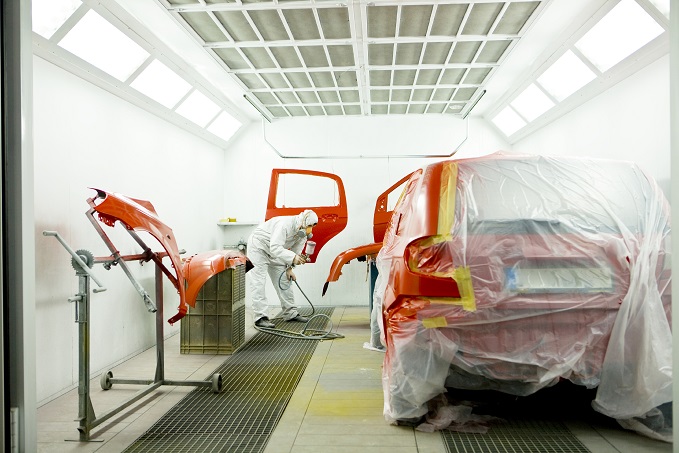 Service Hours
(586) 791-1010
| | |
| --- | --- |
| Monday | 9:00 am - 5:00 pm |
| Tuesday | 9:00 am - 5:00 pm |
| Wednesday | 9:00 am - 5:00 pm |
| Thursday | 9:00 am - 5:00 pm |
| Friday | 9:00 am - 5:00 pm |
| Saturday | Closed |
| Sunday | Closed |