Engine and Transmission Service in Taylor, MI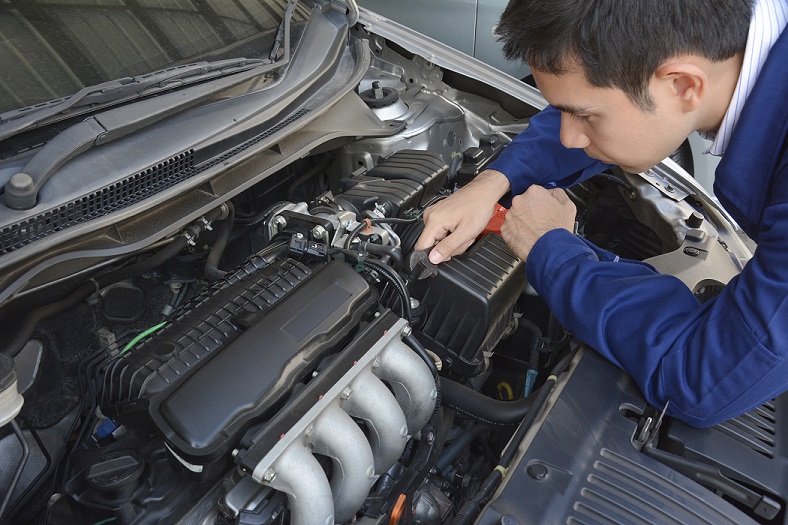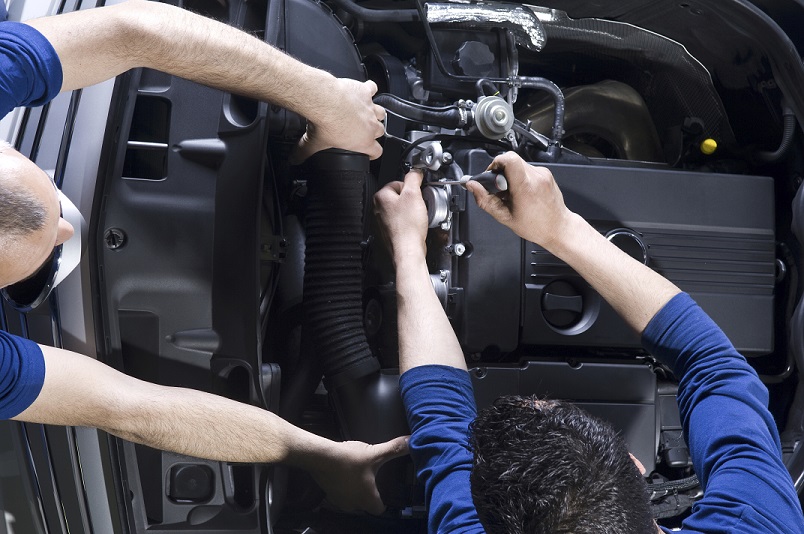 Service Hours
(734) 946-8112
| | |
| --- | --- |
| Monday | 9:00 am - 5:00 pm |
| Tuesday | 9:00 am - 5:00 pm |
| Wednesday | 9:00 am - 5:00 pm |
| Thursday | 9:00 am - 5:00 pm |
| Friday | 9:00 am - 5:00 pm |
| Saturday | Closed |
| Sunday | Closed |
Some might call your vehicle's engine and transmission its very heart and soul. Indeed, these crucial mechanical components are the true essence of automotive power, working together to keep you moving down the road with conviction. Therefore, it's no surprise that these systems require specific care and attention to keep firing on all cylinders. For exceptional transmission and engine service, put your faith in the team at Moran Automotive!
Engine Services
From efficient 4-cylinder systems all the way up to beastly V8s, your car, truck, or SUV's engine never stops working when you're out on the open road. Given the tremendous amount of force that this component is subject to, it's no surprise that engine care is a vital aspect to maintaining your ride. Besides regular oil and air filter changes, your powertrain requires a few additional services to stay in peak condition. Depending on your configuration, you'll want to get the timing belt replaced every 60,000 to 100,000 miles. Since this interval depends on your make, model, engine, drivetrain, and vehicle's age, be sure to consult an expert if you're unsure.
Transmission Care
Not to be outdone, your vehicle's transmission requires just as much attention as the engine. After all, this system performs the vital role of transferring the engine's output to the driveshaft in order to make your wheels turn, so be sure to give it the care it deserves. For example, if you have a standard transmission, then you'll want to get the transmission fluid changed every 30,000 to 60,000 miles. Though some automatic systems may not need this service at all, it's still a good idea to have it done every 100,000 miles. This is especially important if you do a lot hauling, towing, and trailering.
Online Tools
If you think that your engine, transmission, or both could use some servicing, our staff of mechanics is ready to assist. Feel free to give us a call at 734-946-8112 to discuss what you think might need to be done and we'll let you know our expert opinion. Then, you're invited to make an appointment that suits your schedule. Before your visit, feel free to peruse our website and utilize any tools that pique your interest. For example, we always encourage our clients to browse our service specials, as you might find an applicable coupon that makes it even more advantageous to swing by!
In need of engine and transmission service in Taylor, MI? If so, allow the Service Department at Moran Automotive to take care of things! Before you know it, your favorite ride will be ready to tackle the challenges ahead once again.
Testimonials
Great Service!
Clinton Twp, MI
7-22-2019
Recommend Moran Chevrolet!
Fort Gratiot Twp, MI
7-17-2019
You guys are AMAZING!
Taylor, MI
7-15-2019
Highly Recommend!
Fort Gratiot Twp, MI
7-8-2019
MORAN is the place you want to get your vehicle from!
Taylor, MI
6-14-2019
Great and friendly service department!
Clinton Twp, MI
6-12-2019
Would definitely recommend!
Taylor, MI
6-10-2019
Very Polite Staff!
Fort Gratiot Twp, MI
6-5-2019
Went above and beyond for me!
Clinton Twp, MI
6-1-2019
Thank you for good service on my Equinox!
Clinton Twp, MI
5-31-2019
5 stars are not enough!
Taylor, MI
5-24-2019
Fast and convenient process for leasing!
Clinton Twp, MI
4-27-2019
Enjoyable car buying experience!
Taylor, MI
4-23-2019
Exemplary level of service and customer care!
Clinton Twp, MI
4-19-2019
My experience with Moran was excellent!
Fort Gratiot Twp, MI
4-16-2019
Timely and professional!
Fort Gratiot Twp, MI
4-6-2019
Amazing customer service!
Clinton Twp, MI
4-1-2019
Attention to detail, flexibility and willing to go the extra mile!
Taylor, MI
4-1-2019
Very pleased and happy!
Fort Gratiot Twp, MI
3-20-2019
I recommend Moran for new car purchase or lease!
Fort Gratiot Twp, MI
2-23-2019
Read More