Cabin Air Filter Replacement near Southfield, MI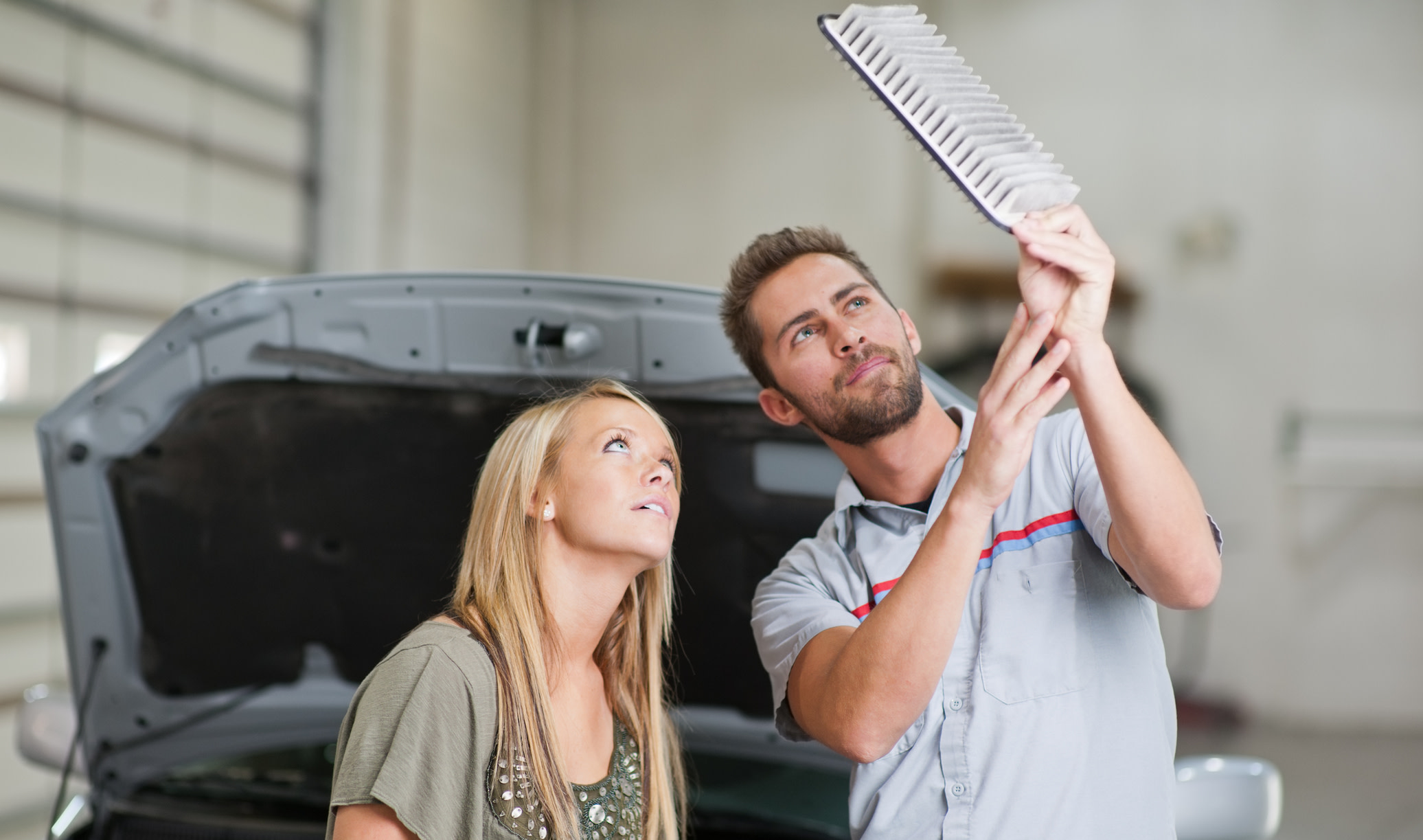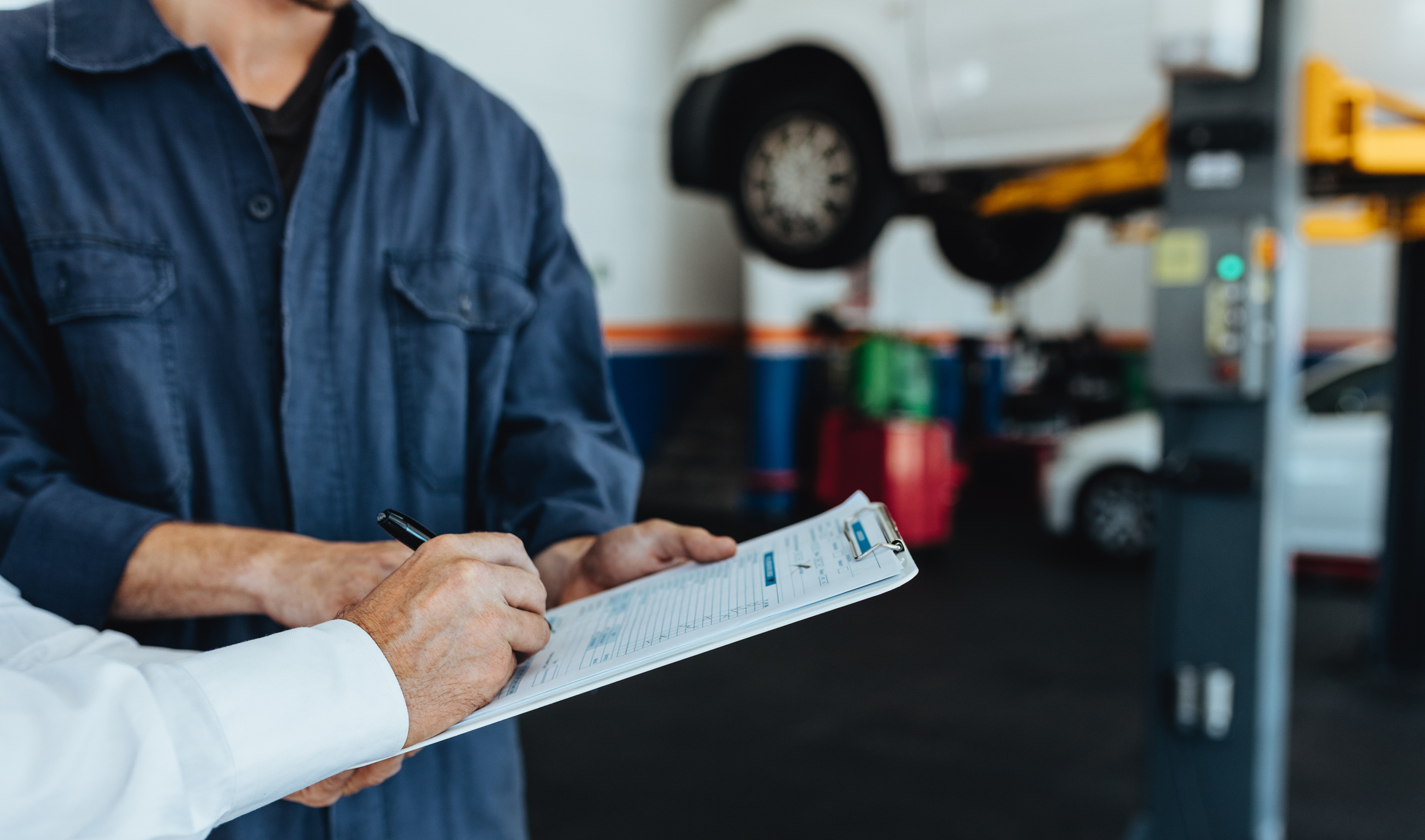 If your vehicle is due for routine maintenance, don't forget about replacing your cabin air filter. Although this component is easy to overlook, it plays a vital role in your enjoyment of the drive, so it's imperative to swap it out at the proper interval. Today, the Service Department at Moran Automotive is here to fill you in on what makes this part important, so you have the information you need to stay on top of things!
What Is the Cabin Air Filter?
First things first, let's define what the cabin air filter is and what it does. Essentially, this membrane prevents exterior pollutants from reaching the inside of your vehicle through the air ducts. This is especially vital when the A/C is running, since it draws in air from the outside to cool off the cabin and can contaminate your breathing space with dust, dirt, pollen, smog, and other particles. As the filter becomes clogged, it might end up putting you at risk of inhaling these unwanted particulates, which could pose a health risk for certain individuals. Therefore, we recommend getting a new filter about once a year or asking our technicians for their suggestion based on your model's age and condition.
Warning Signs
Not quite sure if your cabin air filter is getting ready for retirement? If so, we encourage you to keep an eye out for the following issues that might point toward a component past its prime. For example, if you've been noticing a strong, musty odor when you're behind the wheel, then this could mean that the filter is full of dirt and mold. This smell will be especially present when you have the air conditioner running. Speaking of which, this system might not be able to function at peak levels when the filter is too old, as it could inhibit circulation. As a result, you might notice that the A/C isn't blowing as strongly as it used to.
Visit Us Today!
Whether you just need a new cabin air filter or the full works, our Service Department is ready to lend a hand. When you arrive, just let us know what needs to be done and we'll get right to work after asking a few follow-up questions. For instance, we'll gladly change the oil, rotate the tires, and inspect the battery if you haven't been by for routine care in a while. Or, let us know if you could use some body work, as we have a dedicated Collision Center that's ready for jobs big and small. Those who prefer to work on their car at home are invited to order a filter through our online form, as we stock a generous selection of GM components.
Stop by Moran Automotive today for a high-quality cabin air filter replacement near Southfield, MI. We have many locations in the area, so finding a dealership that's convenient for you shouldn't be a struggle.
Service Hours
(810) 385-8500
| | |
| --- | --- |
| Monday | 9:00 am - 5:00 pm |
| Tuesday | 9:00 am - 5:00 pm |
| Wednesday | 9:00 am - 5:00 pm |
| Thursday | 9:00 am - 5:00 pm |
| Friday | 9:00 am - 5:00 pm |
| Saturday | Closed |
| Sunday | Closed |
Testimonials
Great Service!
Clinton Twp, MI
7-22-2019
Recommend Moran Chevrolet!
Fort Gratiot Twp, MI
7-17-2019
You guys are AMAZING!
Taylor, MI
7-15-2019
Highly Recommend!
Fort Gratiot Twp, MI
7-8-2019
MORAN is the place you want to get your vehicle from!
Taylor, MI
6-14-2019
Great and friendly service department!
Clinton Twp, MI
6-12-2019
Would definitely recommend!
Taylor, MI
6-10-2019
Very Polite Staff!
Fort Gratiot Twp, MI
6-5-2019
Went above and beyond for me!
Clinton Twp, MI
6-1-2019
Thank you for good service on my Equinox!
Clinton Twp, MI
5-31-2019
5 stars are not enough!
Taylor, MI
5-24-2019
Fast and convenient process for leasing!
Clinton Twp, MI
4-27-2019
Enjoyable car buying experience!
Taylor, MI
4-23-2019
Exemplary level of service and customer care!
Clinton Twp, MI
4-19-2019
My experience with Moran was excellent!
Fort Gratiot Twp, MI
4-16-2019
Timely and professional!
Fort Gratiot Twp, MI
4-6-2019
Amazing customer service!
Clinton Twp, MI
4-1-2019
Attention to detail, flexibility and willing to go the extra mile!
Taylor, MI
4-1-2019
Very pleased and happy!
Fort Gratiot Twp, MI
3-20-2019
I recommend Moran for new car purchase or lease!
Fort Gratiot Twp, MI
2-23-2019
Read More