Body Shop Repair near Detroit, MI
Needing to repair your car is never fun, but it doesn't have to feel like a chore! Leave everything to the friendly professionals at Moran Automotive. Our three locations in Fort Gratiot, Clinton Township, and Southgate, MI, feature the latest technology designed to get your car back in shape and cruising the streets in no time at all. Make a note of our convenient hours so you can head right over in the event that you need us!
Putting the Customer First
We want to make our services available to as many drivers as possible, so we are more than happy to work on any car. All makes and models are welcome, foreign and domestic. No matter how severe the damage, we can handle it! That's because we have a large staff of professionals who specialize in their respective repair fields. In addition, they all are factory-trained, bringing expertise you just can't find at smaller quick-service repair establishments. On top of that, they're also committed to communicating openly and honestly about the repair process — you'll never be kept in the dark on price or timetable. Speaking of prices, ours are very competitive with others in the area, and we also stand by our work with a lifetime warranty. For as long as the car is in your possession, the warranty will be too. We value our customers from start to finish, and beyond!
Our Services
You can get a head start on service before you even walk through our doors. Fill out our Custom Quote form with your vehicle details and contact information, and we'll respond right away with a projected cost and the next steps for you to take. And when you do eventually bring your vehicle in, Moran Automotive's extensive collection of cutting-edge repair technology will await it. Our paint booths are top-of-the-line, featuring environmentally-conscious operation that mixes colors with more accuracy and less waste than ever before, saving you money. We also remove dents and dings with a paintless method, which speeds up the process considerably and cuts down on the price tag. And as far as glass goes, we pay extra-close attention to any cracks or chips in your windshield, removing them and treating the glass to protect it from damage that might otherwise spread. We can also fully replace the windshield, rear windshield, or side windows.
If you need body shop repair near Detroit, MI, make Moran Automotive your one and only stop! Our friendly and capable staff is standing by for your visit.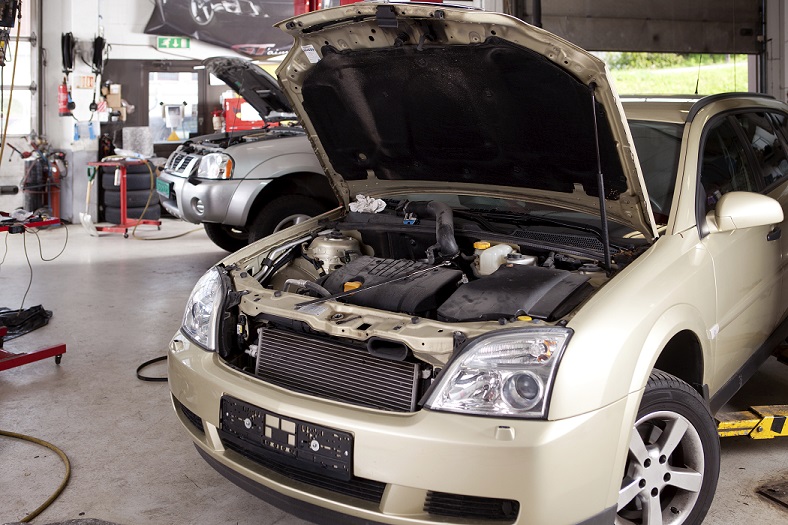 Service Hours
(734) 946-8112
| | |
| --- | --- |
| Monday | 9:00 am - 5:00 pm |
| Tuesday | 9:00 am - 5:00 pm |
| Wednesday | 9:00 am - 5:00 pm |
| Thursday | 9:00 am - 5:00 pm |
| Friday | 9:00 am - 5:00 pm |
| Saturday | Closed |
| Sunday | Closed |
Testimonials
Great Service!
Clinton Twp, MI
7-22-2019
Recommend Moran Chevrolet!
Fort Gratiot Twp, MI
7-17-2019
You guys are AMAZING!
Taylor, MI
7-15-2019
Highly Recommend!
Fort Gratiot Twp, MI
7-8-2019
MORAN is the place you want to get your vehicle from!
Taylor, MI
6-14-2019
Great and friendly service department!
Clinton Twp, MI
6-12-2019
Would definitely recommend!
Taylor, MI
6-10-2019
Very Polite Staff!
Fort Gratiot Twp, MI
6-5-2019
Went above and beyond for me!
Clinton Twp, MI
6-1-2019
Thank you for good service on my Equinox!
Clinton Twp, MI
5-31-2019
5 stars are not enough!
Taylor, MI
5-24-2019
Fast and convenient process for leasing!
Clinton Twp, MI
4-27-2019
Enjoyable car buying experience!
Taylor, MI
4-23-2019
Exemplary level of service and customer care!
Clinton Twp, MI
4-19-2019
My experience with Moran was excellent!
Fort Gratiot Twp, MI
4-16-2019
Timely and professional!
Fort Gratiot Twp, MI
4-6-2019
Amazing customer service!
Clinton Twp, MI
4-1-2019
Attention to detail, flexibility and willing to go the extra mile!
Taylor, MI
4-1-2019
Very pleased and happy!
Fort Gratiot Twp, MI
3-20-2019
I recommend Moran for new car purchase or lease!
Fort Gratiot Twp, MI
2-23-2019
Read More