Auto Glass Repair near Taylor, MI

It's never fun when it happens. Whether you get into a nasty fender-bender, a high-speed accident on the highway, or just kick up some pebbles while driving down the street, the glass on your vehicle might end up needing some repairs. If you're experiencing this, then look to Moran Automotive to help bring your vehicle back to its original pristine condition. If you need to see us soon, just stop by 43774 North Gratiot in Clinton Township, MI.
Glass Repair
Damaged windshields don't just look unattractive, they can be dangerous to you and other drivers around you. For your own safety, windshields are designed to buckle and crack easily on impact, to avoid harm to you and anyone you might come in contact with. Once this happens, however, it becomes easier and easier for more of the cracks to spread and eventually start to shatter. So, if you spot one, you'll certainly want to get it taken care of as soon as possible! At Moran Automotive, we have auto glass repair experts who are happy to assist in fixinhg your vehicle quickly and safely. We can take care of your front and rear windshields, as well as any of your side windows that might need work done.
Service
Once you've determined that you want to schedule service, you can easily start taking care of your problems online. You can make a service appointment online to avoid having to wait in a long line. Just provide some of your vehicle's information, your contact information, and then select what maintenance you need from our list. When you finally pull into our service bay, you'll be greeted by one of our expert technicians who will review the maintenance with you and ensure that we understand precisely what you want. We'll take care of your glass repair and also see if you need some of the more standard service procedures, like oil changes and brake pad replacements in case you wish to take care of multiple things in one visit. You'll be leaving our dealership with a healthier car in no time at all!
Online Features
While you're on your website, we want to remind you of some of the great features we have that you can easily access. For instance, within our Service tab you'll certainly want to look at the specials we have at the moment. You can find discounts on oil changes, having your wheels balanced, and much more! Just keep in mind that these change regularly, so you'll want to check what we're offering every so often. For more help with your vehicle, you can use our Ask a Tech feature to get advice from one of our experts, or use our Recall Request tool to see if you have any free updates or maintenance offered by your vehicle's manufacturer.
If you need auto glass repair near Taylor, MI, then we want Moran Automotive to be the first thing that comes to mind! Our goal is to make your car safer and more attractive as quickly as possible. Read some of our testimonials to learn more about us!
Testimonials
Great Service!
Clinton Twp, MI
7-22-2019
Recommend Moran Chevrolet!
Fort Gratiot Twp, MI
7-17-2019
You guys are AMAZING!
Taylor, MI
7-15-2019
Highly Recommend!
Fort Gratiot Twp, MI
7-8-2019
MORAN is the place you want to get your vehicle from!
Taylor, MI
6-14-2019
Great and friendly service department!
Clinton Twp, MI
6-12-2019
Would definitely recommend!
Taylor, MI
6-10-2019
Very Polite Staff!
Fort Gratiot Twp, MI
6-5-2019
Went above and beyond for me!
Clinton Twp, MI
6-1-2019
Thank you for good service on my Equinox!
Clinton Twp, MI
5-31-2019
5 stars are not enough!
Taylor, MI
5-24-2019
Fast and convenient process for leasing!
Clinton Twp, MI
4-27-2019
Enjoyable car buying experience!
Taylor, MI
4-23-2019
Exemplary level of service and customer care!
Clinton Twp, MI
4-19-2019
My experience with Moran was excellent!
Fort Gratiot Twp, MI
4-16-2019
Timely and professional!
Fort Gratiot Twp, MI
4-6-2019
Amazing customer service!
Clinton Twp, MI
4-1-2019
Attention to detail, flexibility and willing to go the extra mile!
Taylor, MI
4-1-2019
Very pleased and happy!
Fort Gratiot Twp, MI
3-20-2019
I recommend Moran for new car purchase or lease!
Fort Gratiot Twp, MI
2-23-2019
Read More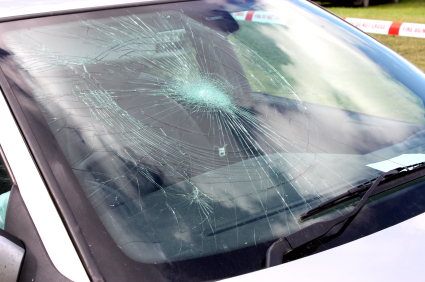 Service Hours
(586) 791-1010
| | |
| --- | --- |
| Monday | 9:00 am - 5:00 pm |
| Tuesday | 9:00 am - 5:00 pm |
| Wednesday | 9:00 am - 5:00 pm |
| Thursday | 9:00 am - 5:00 pm |
| Friday | 9:00 am - 5:00 pm |
| Saturday | Closed |
| Sunday | Closed |